Yellowstone General Stores - January Jobinar
Wednesday, January 8 2020 - 2:00 pm
Guest:
Delaware North at Yellowstone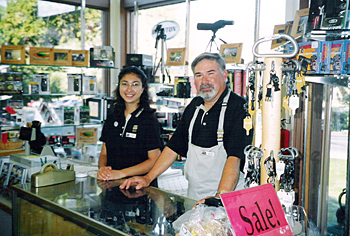 Live the Dream in Yellowstone and join us for an informational Job-Fair-Style Event! Learn everything you need to know about Workamping with Yellowstone General Stores next summer and how we can help make living in Yellowstone a reality for you. Join our Jobinar to work with Delaware North in Yellowstone. Don't miss this opportunity to participate in this event! It's your first step to a whole new way of experiencing Yellowstone.
This unique, live event is not to be missed. A big first step in the process of learning if this opportunity is right for your future! Attend live to ask any questions you have after we give our presentation, or register to receive a link to the recording if you can't make it live.
Live the Adventure! Join this enthusiastic staff and make life-long friends while enjoying first-hand the amazing wonders of living in Yellowstone National Park. We will do our best to work with your available dates and find the best Yellowstone General Store for your Yellowstone interests. We offer full hookup RV sites and a few with comfort stations. For details, please visit our Featured Employer Page at Workamper.com/Yellowstone.
Start time: 12 pm PT/1 pm MT/2 pm CT/3 pm ET
To register or to learn more about this event:

Join us as we discuss the topic of going RVing/Workamping with your...
Read more
I had the free membership when I was researching. I got my RV and...
Read more