Jan/Feb Issue Available Online
Posted by

214397

on 01/01/2019
The New Issue of Workamper News Magazine is available online.
The newest issue of Workamper News Magazine has been shipped to thousands of RVers across the country and in Canada- but you don't have to wait for your copy to arrive in the mailbox! Login to your account at www.Workamper.com to view the new issue now by clicking on your Online Magazine dashboard button.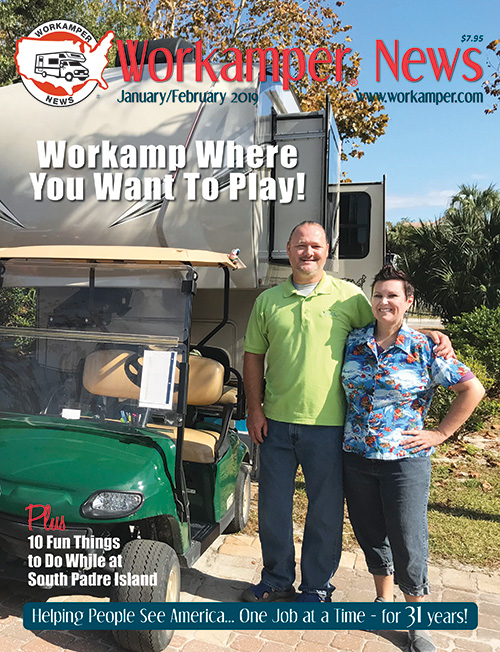 This issue fills the need for information about Workamping Where You Want To Play!
Michael & Christi Mooney provide a detailed view of Workamping at the oceanside paradise of Camp Gulf RV Resort!
Online, Gold Members can access the current issue, while our Intro Members can view the last issue. Gold Members have the added ability to further research jobs and opportunities in the archive of over 60 back issues!!!
If you're just starting your job search, or if you're planning for several future seasons- this issue is one not to be missed! Recruiting season is in full swing- so head online to view these jobs now!
September 3, 2020
Read the Sept/Oct issue of Workamper...
Read more


The Amazing RV Refrigerator
July 26, 2020
September 9, 2019
This is a great way for people to find jobs while living in their RVs....
Read more