Kathy Jo Anderson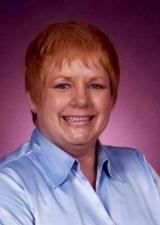 Kathy Jo, along with Steve, is owner of Workamper® News. Kathy Jo no longer works in the Workamper News office and is retired.
Outside the office: Kathy Jo finds their camping spots and helps navigate when she and Steve are traveling in their RV. She enjoys watching HGTV and taking care of Charlie, their mini schnauzer.
Thank you AGAIN, to Workamper News, for our first campground host job...
Read more