Kathy Jo Anderson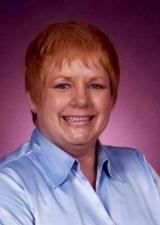 Kathy Jo, along with Steve, is owner of Workamper® News. Kathy Jo no longer works in the Workamper News office and is retired. She does still assist with ordering office supplies, as well as finding locations for sessions of the RV Maintenance Tech course.
Outside the office: Kathy Jo travels in the motorhome with Steve as he does live training and events around the U.S.  She finds their camping spots along the way, and helps navigate.  She enjoys watching HGTV and taking care of Charlie, their mini schnauzer.
Delaware North at Yellowstone: Jan 2018
Once again, we would like to thank you ALL for being there for us RV...
Read more