What Your CPA Isn't Telling You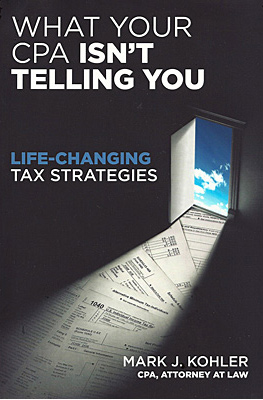 Life-Changing Tax Strategies. This is a powerful story woven around one theme – tax planning can change your life.
Tackling the fundamental question asked by all taxpayers - How can I save on taxes? - attorney and CPA Mark J. Kohler empowers you to dismiss standard CPA viewpoints like your tax payment is what it is and you just make too much money.
Simplified through the mastery of storytelling, Kohler invites you to immerse yourself in the compelling tale of a typical family's tax awakening. Through their journey, you'll discover critical, but underutilized tax strategies to achieve huge tax savings, greater wealth, and, ultimately, a winning pursuit of the American Dream.
Paperback. 221 pages. Written by Mark J. Kohler – CPA, Attorney at Law.
Simple Maintenance Steps for RV Air Conditioners
I'm so pleased with the amount of information you share so freely....
Read more