Walmart Locator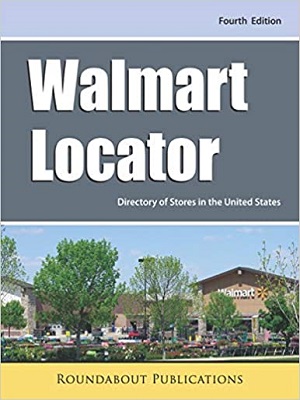 Great for RVers. A comprehensive guide to more than 3,850 Walmart and Walmart Supercenter stores in the United States.
State maps identify where the stores are located and whether gas or diesel fuel is available. Information on each store provided. Detailed information on each store includes: city or town where the store is located; type of store; availability of gasoline and diesel fuel; distance from Interstate highway if within ten miles; open 24 hours; address; zip code; phone number; driving directions.
Whether you're a blacktop boondocker or regular shopper, the Walmart Locator will help you find stores throughout America!
2019. Fourth Edition. Paperback. 198 pages. From Roundabout Publications.
Read the Sept/Oct issue of Workamper...
Read more
Answering the FAQs of Hiring Workampers
Whether you're new to hiring Workampers or have been utilizing...
Read more
Thank you for all the information and resources you provide. My husband...
Read more