Complete Book of Boondock RVing, The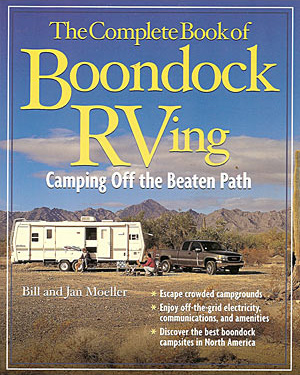 Camping Off the Beaten Path. Escape crowded campgrounds; enjoy off-the-grid electricity, communications and amenities; discover the best boondock campsites in North America.
Ever feel frustrated by crowded RV parks? Yearn to camp out in the wild beside a babbling mountain brook or before a remote panoramic vista? Bill and Jan Moeller have been doing just that for more than thirty years, and this is their complete guide to camping without hookups (aka "dry camping").
Whether you're planning to spend an occasional overnight in a parking lot or an extended stay in the wilderness, you'll learn how to equip your rig for boondocking, find great campsites, manage and conserve electricity and water, and camp in complete RV comfort and convenience.
Paperback. 170 pages. Written by Bill & Jan Moeller.
RV Propane - More Than Just a Pretty Flame

Talk about quick action. We had applications coming in Thursday evening...
Read more