Sharee Collier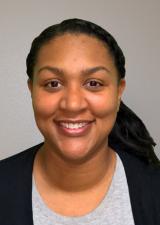 Sharee joined the Workamper News staff in December 2016. Picking up where Jody left off- Sharee will play a hands-on role with marketing programs and creative support. She will also work with many Workampers and Employers on using the WKN websites, and play a large role in day-to-day operations doing whatever needs done to keep things rockin' & rollin'! This includes helping members; developing content and authors for the magazine; scheduling ads; help plan and produce live events like Rendezvous; organizing various marketing projects; consulting with Workampers and Employers; hosting webinars...
Outside the office: Sharee enjoys spending time with her husband of 10 years, their awesome 4 children and loving Chihuahua "Mini". Sharee and her family are full-time RVers and have been Workamping in the US for 3 years- detailing their adventures on their website: www.MeettheColliers.com. Sharee is also a freelance writer for several RV channels where she enjoys talking about the RV and Workamping Lifestyle and sharing stories of her family's personal adventures.
What You Don't Know Can Kill You and Your RV
I'm so pleased with the amount of information you share so freely.  It...
Read more