Debra Laudwig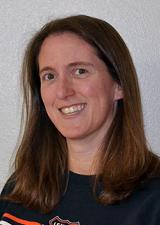 Debra joined the staff in November 2015. She is one of the 'first responders' and will likely be one of the people you will talk to when calling the Workamper News office. She spends her day on the telephone visiting with people across America and Canada assisting them with membership information, new memberships and renewals. She can assist you with your questions about memberships, our websites and online tools. She also manages many of the mailings and other daily, weekly, monthly tasks to keep Workamper News rolling.
Outside the office:  Debra likes to spend time with her husband and 2 daughters. She and her husband enjoy riding his Harley whenever they get the chance. She has lived in Arkansas most her life but really enjoys going to northern Missouri to visit her husband's family.
Tax & Legal Strategies for RVers
Guess who got a job in less than 48 hours?! We did!
We think...
Read more