12-day RV Family Summit features WKN Director of Operations
Posted by

214397

on 11/02/2017
Sharee Collier is a surprise special guest on the 12-day RV Family Summit featuring 24 additional RV speakers on topics centered around full-time family travel.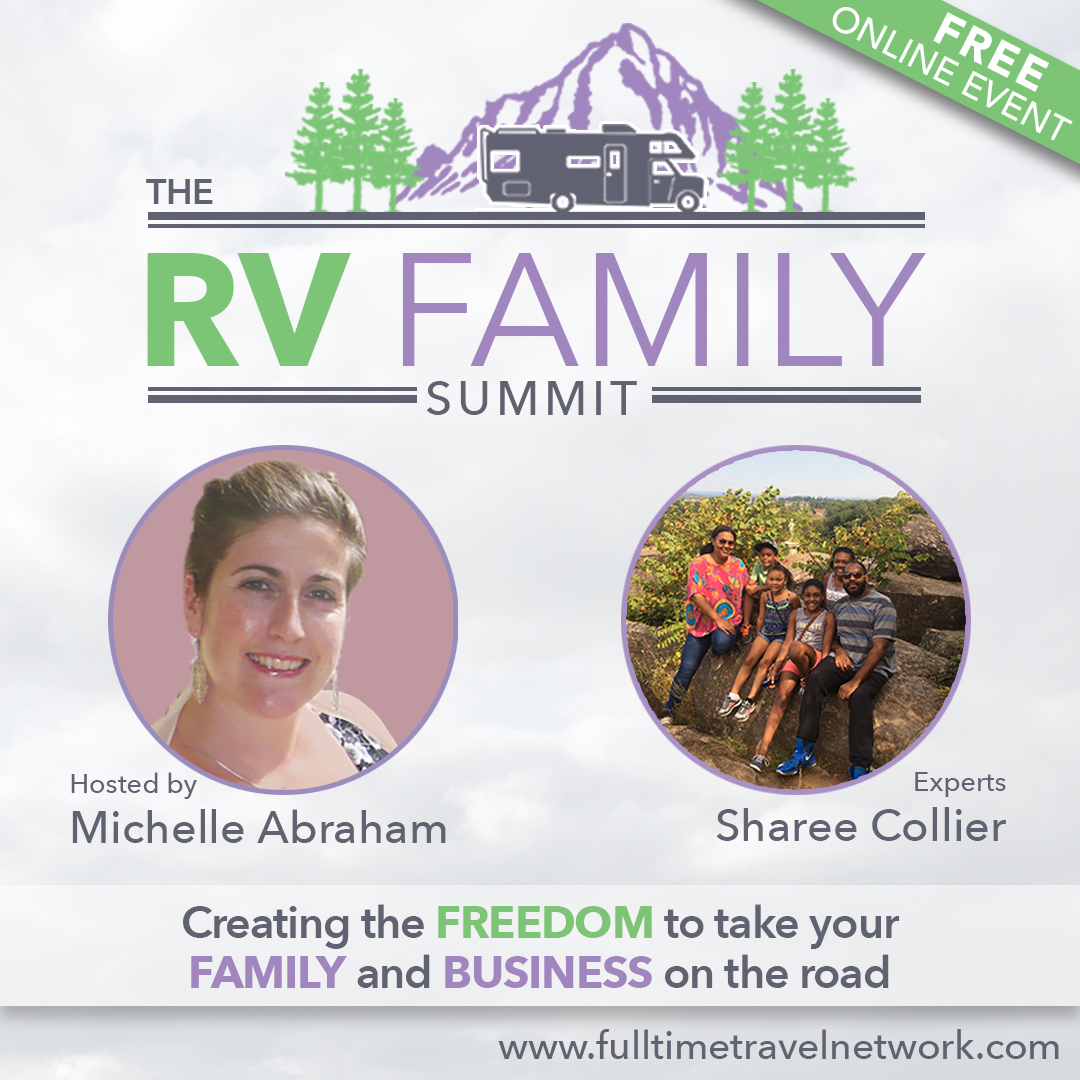 Michelle Abraham announced earlier today on the RV Family Summit Facebook Page, that she would be interviewing Sharee Collier, wife, mother, writer and Director of Operations for leading RV community site Workamper News.
With so many questions coming from people inside the private group on what exactly Workamping is and how it works, Michelle jumped at the chance to interview Sharee for the Summit. Sharee says, "I'm thrilled to participate and eager to help other families start Workamping and earning money along the way!"
Sharee was brought into the Workamper News family late last year, following almost a year of contributing to the bi-monthly print publication as an industry expert on Family Travel and Workamping.
During the Summit, Sharee will discuss the basics of the Workamping lifestyle, provide ideas of several Workamping jobs, and give away some FREE goodies like a Gold Membership Promo Code and E-book about Workamping at Amazon's Camperforce program, which she personally completed 3 times.
Register for the summit to catch this fun interview.
For more information, inspiration and updates from Sharee head to www.MeettheColliers.com where you can keep up with her travel family and their Workamping adventures!
January 1, 2019
The New Issue of Workamper Magazine is available online....
Read more
New! Delaware North at Yellowstone: Dec 2018
January 17, 2018

June 22, 2017
What an excellent way for people to travel and is a second career for...
Read more